Though we keep the design process fun and light-hearted, sticking to these highly refined 10 steps ensures efficiency, open communication, and paves the way for our ultimate success. We don't manage any project without them!

After reviewing the initial questionnaire we received from you, we'll discuss any questions and your goals for the space. This is also the time for us to nail down the scope of your project, its estimated timeline, your desired investment, and the budget needed to bring your goals to life. 
Contract & Package Selection
After we've discussed all details and agreed on design scope and fees, you'll sign on the dotted line and pay in full. This is the moment your design project finally launches and you can break out the champagne — clink!!
Site Measurements, Photos & Client Goals
We'll join you on-site to measure the property, take photos, and tour the space. This is another opportunity for you to share your goals, get ideas, visualize your future space together. 
We create floor plan options and source our selections for finishes, furniture, materials, fabrics, wallcoverings, etc… everything you'll need for your dream home. 
First Look Presentation & Client Approval
We formally present the room design concept and approximate pricing of goods and services. This is your moment to give us your feedback so we can make any re-selections as needed. (All decision-makers must be present!)
Final Look Presentation, Estimates & Client Approval
Following the feedback we received in our First Look Presentation, we'll present the final design selections for approval. Again, all decision-makers need to be present!
Once we've received quotes on all selections, we'll finalize project pricing, write up proposals and receive your deposit on the goods approved.
You won't see much during this phase, but a TON is happening behind the scenes. We'll place orders for all of your approved selections, communicating with vendors and suppliers, tracking shipments, resolving any backorder issues, and managing deliveries… and you won't have to lift a finger!
Oversight, Delivery Coordination & Installation
We'll manage product deliveries, storing items as needed and arranging any major installations that can't wait until Reveal Day. 
Finishing Touches, Photography and FINAL REVEAL!!
This is the day you've been waiting for! Treat yourself to a day out, while we add all the finishing touches, take photographs, and give you that much-anticipated phone call inviting you to come back to your new home…
Be prepared to laugh, cry, ooh and ahh all at once! But don't worry, we'll be teary with joy right there along with you… and popping some celebratory bottles! 😉
Ready for an interior that will inspire your most extraordinary life?
We can't wait to design it for you!
Wondering what home furnishings actually cost?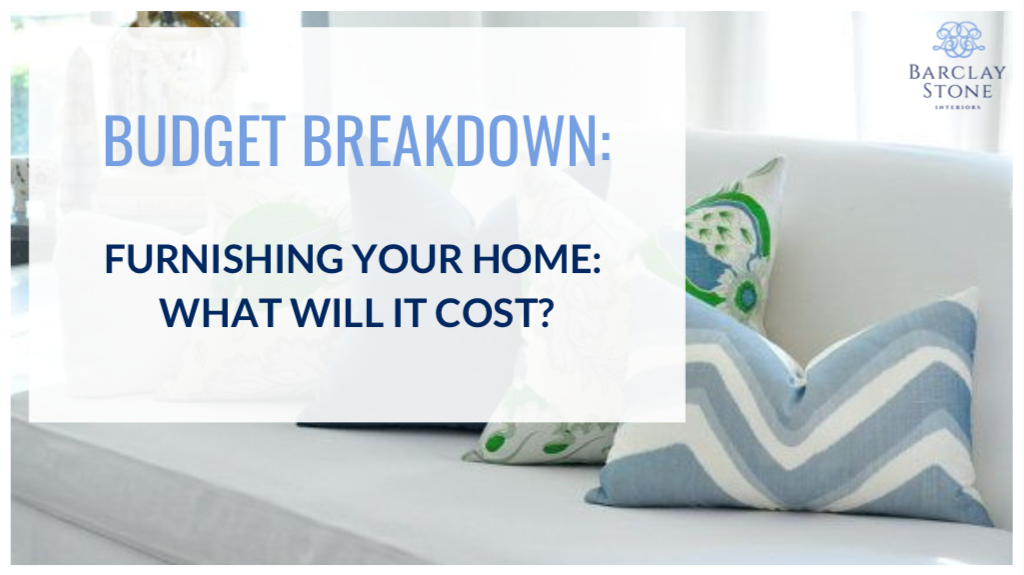 Our Furniture Investment Guide helps you estimate furnishings investments by room, desired materials, and more — a valuable tool for any design project!