Stuck in a rut?
Do you have a lot of amazing ideas and just don't know where to start?
Need a plan for your space that you can execute on your own?
How would you like the expertise of an interior design professional without the long term commitment?
Let us help!
Invite us into your home for a design-filled morning and afternoon! Together, we'll walk through your space, give you fresh ideas for color, style, and flow, and help you envision the room's full potential.


Our Designer for a Day service is ideal for those projects that just need a day of design focus.   We specifically target one area in your house.  Or, if you need selections for a bath or kitchen renovation, we utilize the time allotted (in showrooms) to productively hone in on your most pressing needs.  During this unique 5-hour one-on-one consultation, we will:
tour your space
talk about the challenges and problems you're having with the room
address your goals for the space
sketch floor plan options, move existing furniture
assist with paint colors
materials and/or furniture selection
styling & accessories
specify new pieces
Designer for a Day is perfect for the homeowner who knows their space is not reaching its full potential.
Perfect for you if:
You need a designer's eye to help you make the right choices
You feel overwhelmed by too many design options
You want to pull together your space quickly
How It Works:
When you book your day, we will send you a questionnaire to help you organize your thoughts and priorities for the day.

 

We request that you return this to us at least 24 hours in advance.
Design Day, which runs from 9am – 3pm and includes a break for lunch, is an exciting time where we'll tackle your list together.
We provide detailed notes from our day together so that you can get started with your home improvement projects.
Our Designer for a Day package is $1695 for 6 hours of professional design time.
Book a discovery call to tell us a bit about your space and see if we're a good match!
Wondering what home furnishings actually cost?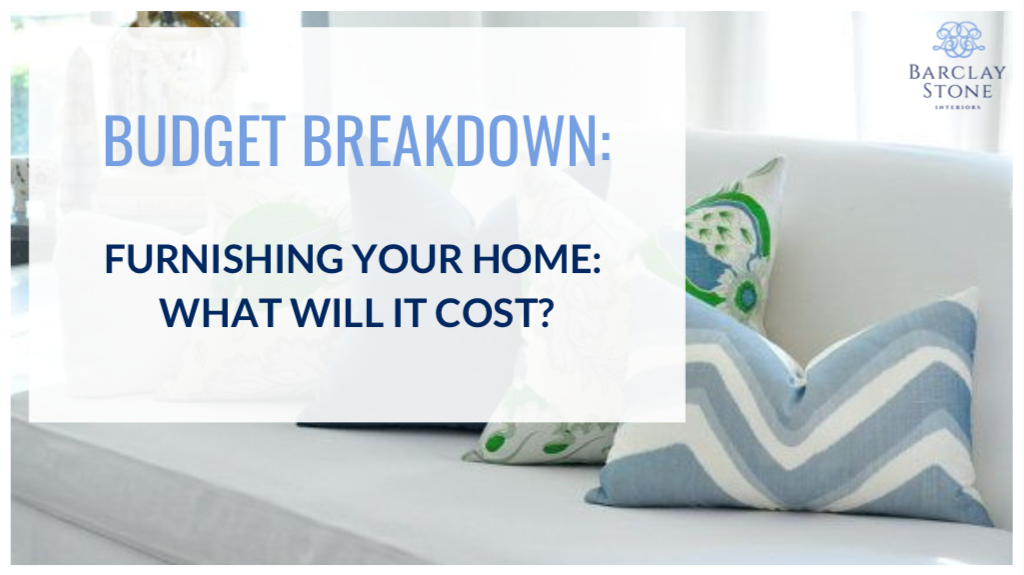 Our Furniture Investment Guide helps you estimate furnishings investments by room, desired materials, and more — a valuable tool for any design project!