Full Service Interior Design
Our Full Service Design process takes your single-room, multi-room or whole home redesign from initial concept to final installation. 
Our process is built upon creating deep, trusting relationships with our clients. After all, if we're going to create the home that will inspire your most extraordinary life, we believe you should enjoy the process.

Who is this service for?
You're time-constrained and eager to give the reins to a professional
You believe in doing things right the first time
You prefer quality that withstands the test of time (and kids, and pets…)
You're committed to living in a space that feels fresh, classic, and you
What's included:
In addition to a design concept that you'll feel incredible about, we manage every detail of the process—large and small. Our well-trained eyes monitor the timeline, budget, quality, and keep you in the loop along the way.
Initial consultation to measure your space, define goals, aesthetic, an
Developing the design concept
Creating space plans for flow and functionality
Selecting furnishings you love
Placing and tracking product orders
Managing any labor required
Keeping the whole project running smoothly
Overseeing the final installation
Reveal Day!
How you'll feel:
Feel the unparalleled joy of having a home that feels comfortable, sophisticated, fresh, and inspiring. Entertain friends with pride, and make family memories in a home that caters to your ideal lifestyle. Walk in each day and breathe a deep, soul-happy "Ahhh…"
Full Service Design investments vary by project and are based on size & scope of project.

Wondering what home furnishings actually cost?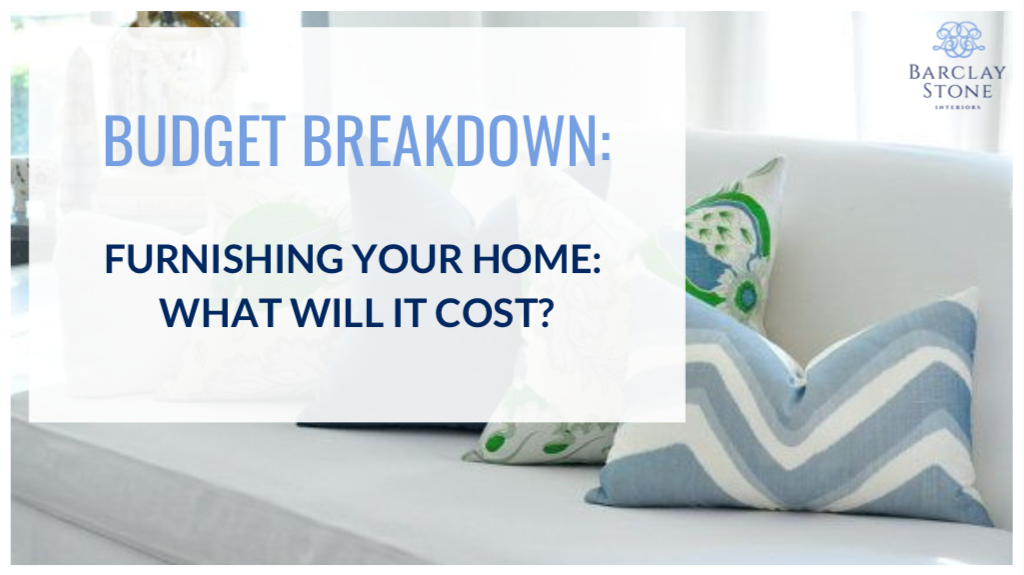 Our Furniture Investment Guide helps you estimate furnishings investments by room, desired materials, and more — a valuable tool for any design project!