Interior Design Consultation
Want to bring your own interior design concept to life but aren't sure where to start?
Or maybe, you're stuck somewhere in the middle and need best next steps or advice on color palette?
Our intensive 90-minute Interior Design Consultation provides customized design feedback for one room in your home. During the consultation, we'll tour your space, discuss your goals for the room, and give you a professional strategy for moving your project forward efficiently.  We'll also help you refine your timeline, scope and budget – the 3 most important features of a successful project!


Our Interior Design Consultation includes:
Addressing your goals for the space
Sketching floor plan options
Discussing any potential renovations (if desired)
Professional expertise on timeline and budget
Sharing ideas for color, style, function and flow
To make the most of our time together, we'll request that you share photos of the space, your goals, and any inspirational images in advance.
Our Interior Design Consultation starts at $495 for 90 minutes of professional design time and our budgeting workbook. Book a discovery call to tell us a bit about your space and see if we're a good match!
Wondering what home furnishings actually cost?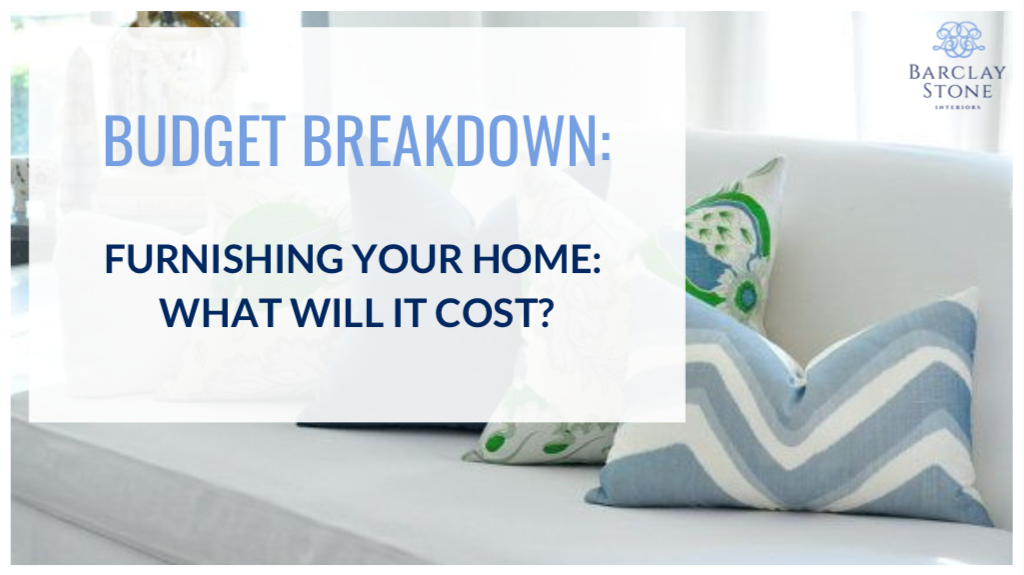 Our Furniture Investment Guide helps you estimate furnishings investments by room, desired materials, and more — a valuable tool for any design project!